Discussion Starter
·
#1
·
I havn't posted any in a while. Completed a bunch though! Havn't photographed all that I've completed but here are the ones I havn't shown here yet that I have shots of.
First up comes the 1995 Jeremy Mayfield RCA Ford owned by Cale Yarborough. You may remember that I posted the 1996 version which had a white hood some time ago. For this one I used a Rusty Wallace to the Maxx car which I had to paint white before I could paint red. It's the only 95 Tbird I had to use.
Here's a shot of the 1996 car which I've posted in the past, for comparison. I have done the grillework since these photos though.
Here's Martin Truex Jr.'s one race only Enterprise Rent-A-Car scheme from Homestead 2004.
This next car ran most of the 2005 season without sponsor or permanent driver. I chose not to use Randy LaJoie's name, which the decal provided. The decals were for the Twin 125 only Cursed Movie car but I chose to do the unsponsored version. This team is still in existance, with Kevin Lepage driving currently.
Now this one....This may be the best one I've ever done. It's the 3rd Jack Daniel's car I've done, and the best of the three. I had originally used the Racing Champions car and first run decals, and it didn't turn out good. After doing a second one for a customer, I decided I needed to do a better one for myself. So I ordered an RCCA Club Car and went to work. Unfortunatly the photos are a little washed out, but I think you get the picture...
Next up is Boris Said's #60, Pepsi 400 pole winning car. It's only the second Fusion I've done. I had forgotten to paint the white spots in front of the rear wheels, so that's actually white out. (the wribbon kind, not brush on)
Here is the first Busch car I've ever done. It's David Gilliland's #84 car, quite possibly the car he pulled off the major upset with and got himself a ride in the 38 with. I didn't check to see if the contingencys are the same as the winner, though. I painted this one with the body on so the windows kind of got messed up.
This one I almost didn't bother doing. I had gotten the decals and started the car, getting it entirely painted when I found out, that, lo and behold...it was released as a Promo. I got the Promo and, once I saw it was on the Generic body and, more importantly, didn't have Tony's name over the door, I decided to go ahead and finish my build of it.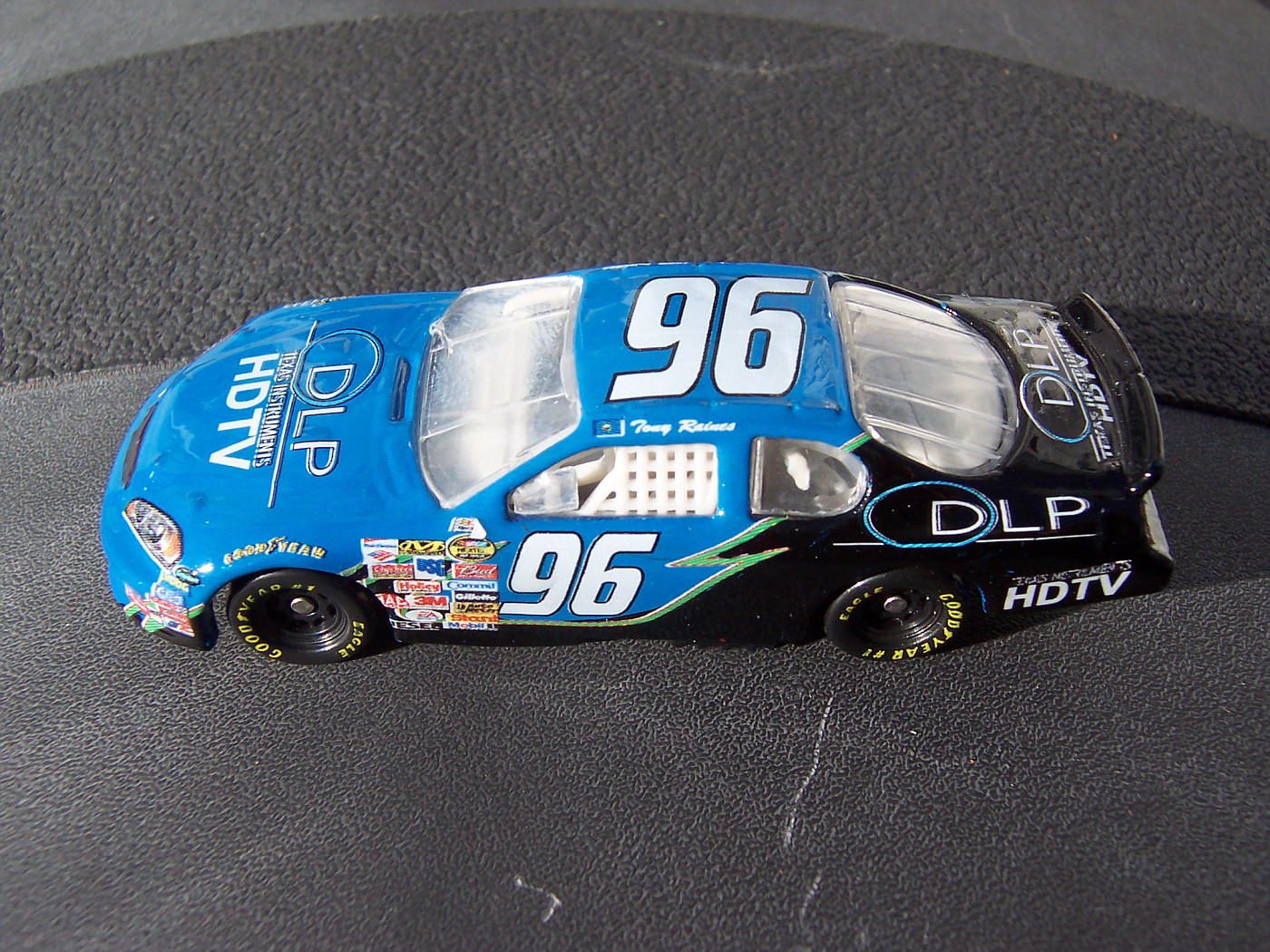 That's all for now. I've got almost a dozen more done, and if the Sun ever comes out on a warm enough day to go outside and photograph them, then I will post them then.
Thanks for looking, and remember, click here to see them ALL!
http://public.fotki.com/ElCaminoBilly/custom_164_nascar/