Discussion Starter
·
#1
·
Down below is a list of things I have for sale. If interested in anything lmk. Price on the Jamie Mac Elite is as low as I will go. Not looking to trade it or anything else.
On hero cards. If you buy 2 then take one dollar off.. if you buy 3 then take two dollars off, buy 4 take three dollars off, buy 5 or more take 4 dollars off.
If interested and you would like to see a Hero Card just send me your e-mail address and ill send it over. Way to many hero cards to take pics of and upload photos.
Jamie Mac Daytona Win Elite and Dayton 8x10 Photo - 165.00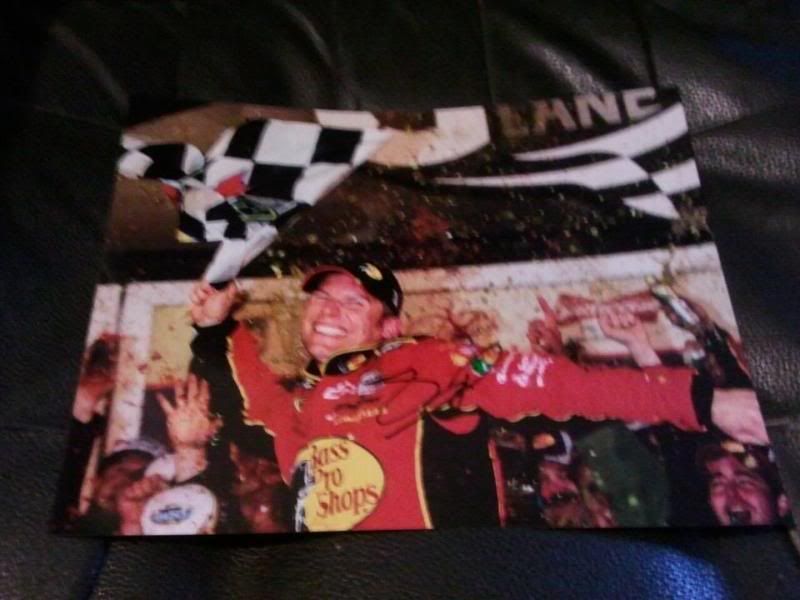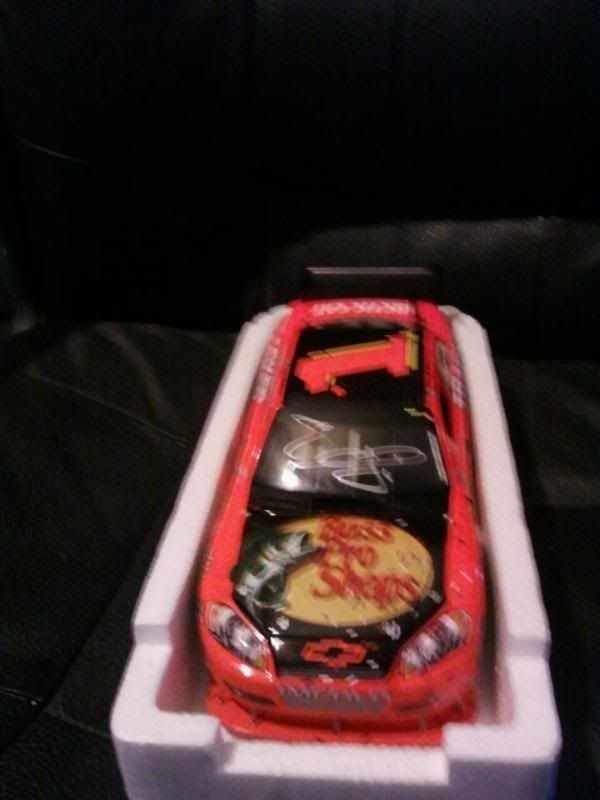 Kurt Busch Race Used Visor (Roush Racing Days) - 65.00

2012 Hero Cards
Ricky Stenhouse Jr Blackwell Angus Nationwide Champ Blank Back - 8.00
Trevor Bayne Roush Racing 25 Years - 8.00
Kasey Kahne Farmers Insurance - 9.00
Jeff Gordon AARP DTEH - 15.00
Ward Burton State Water Heaters - 7.00
Denny Hamlin Fed Ex Express - 11.00
Matt Kenseth Best Buy - 12.00
Matt Kenseth and Jack Roush Signed Best Buy - 15.00
Juan Pablo Montoya Target - 7.00
Ryan Newman Quicken Loans - 9.00
Joey Logano Home Depot - 8.00
Bobby Labonte Clorox - 8.00
Bobby Labonte Kingsford - 8.00
Clint Bowyer 5 Hour Energy - 8.00
Regan Smith Furniture Row - 8.00
Marcos Ambrose Stanley Tools - 6.00
Aj Allmendinger 3D Shell Pennzoill - 10.00
Aj Allmendinger Shell Penzoil - 9.00
Martin Truex Jr Napa Auto Parts - 7.00
Paul Menard MOEN/Menards - 7.00
Elliot Sadler One Main Financial - 7.00
Sam Hornish Jr Alliance Truck Parts - 7.00
Brad Keselowski Miller - 7.00
Kevin Harvick / Childress ARMOUR Nationwide - 13.00
Jamie McMurray McDonalds - 8.00
Other Hero Cards Not 2012 that are signed
Tony Stewart/ Ryan Newman Oreo/Ritz - 20.00
Aj Allmendinger Hunts Brothers Pizza - 10.00
Regan Smith Farm American - 10.00
Carl Edwards Fastenal 2011 Nationwide - 9.00
Carl Edwards 9/11 Tribute Card - 10.00