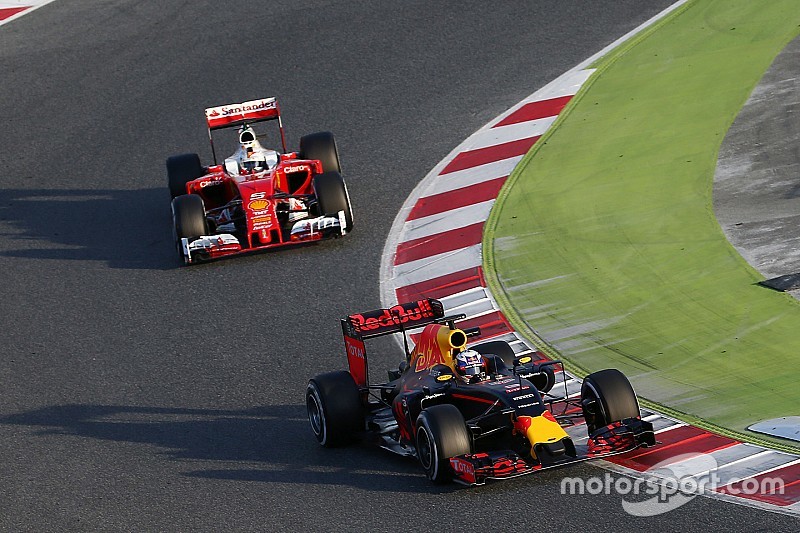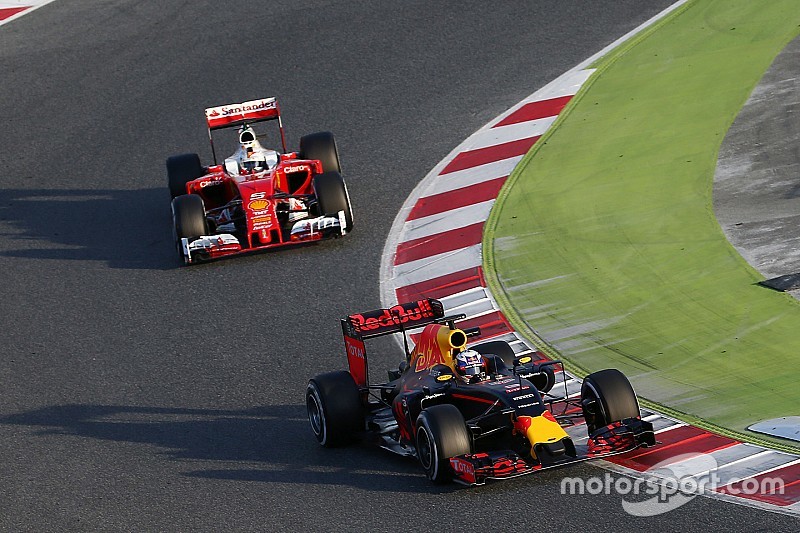 By: Jonathan Noble, Formula 1 Editor
Formula 1's uncertain situation over its qualifying format took a fresh turn on Wednesday when drivers spoke out against plans to introduce an elimination system in a meeting with F1 race director Charlie Whiting.

As part of a wider plan to consult drivers more about F1's rules, Whiting summoned those present at the test to a gathering on Wednesday evening.
Behind closed doors in the FIA motorhome, Whiting met with several drivers – including Kimi Raikkonen, Sebastian Vettel, Nico Rosberg, Felipe Massa and Sergio Perez – to discuss a host of matters including the new qualifying session.
The discussions appeared to be quite heated at times and afterwards Perez told Sky that there was clear opposition from drivers about proposals to change qualifying.
"We are obviously not very happy with the new plans they want to implement," Perez said. "Let's see if they can change it.
"We felt that it could be very complicated for the fans to understand - it's complicated for us already.
"We also felt that qualifying is really good at the moment and there is no reason to change that."

Opinion only

Renault's Kevin Magnussen admitted that it was far from ideal that F1 drivers and teams were preparing for the new season without knowing what the qualifying format would be.
However, he was well aware that while the drivers were the main stars, they have no official say in what happened with the rules.
"Yeah, obviously it would be better to know, and easier to prepare," he said, when asked by Motorsport.com.
"Let's see what happens. We give our opinion, but it is not up to us to decide."

F1 confusion

Just one week after the plans for an elimination system of qualifying were agreed by teams and F1 chiefs, the situation has been plunged into uncertainty.
First, Bernie Ecclestone said the idea would have to be delayed until the Spanish Grand Prix because his own FOM company was unable to prepare timekeeping systems in time.
In the meantime, F1 team managers agreed a tweak to keep the knock out system in place for Q1 and Q2, but retain the original all-cars-on-track element for Q3 – albeit with eight cars.
However, as that change required a rewording of the regulations, under F1's governance procedures, for it to come into force will in theory require a fresh vote from the Strategy Group and F1 Commission.
Because of the time frame involved, unanimous approval among teams will be required, something that may not now be possible.
Despite Ferrari having approved the elimination qualifying idea last week, its president Sergio Marchionne suggested on Tuesday that he was now not in favour.
With the FIA's World Motor Sport Council meeting on Friday, time is running out for the paperwork to be sorted to get the qualifying system changed.

Drivers against new F1 qualifying system