By Jared Turner

Dale Earnhardt Jr. doesn't know if he will get another chance to drive the beloved restrictor-plate car that he piloted to two dominant wins last season.
The car, dubbed "Amelia" in honor of the first woman to fly across the Atlantic Ocean, suffered heavy damage to its front end with a head-on wreck into the inside wall on Lap 182 of 200 in Sunday's Daytona 500.
Earnhardt, who had been fast throughout Speedweeks and was seeking his third triumph in The Great American Race, discussed the future of the car with the special nickname name during his weekly in-season podcast, "The Dale Jr. Download."
"That just sucked," the Hendrick Motorsports driver said of his Daytona 500 wreck, which ended his day. "It tore up Amelia. I don't know if we'll fix it or not. They might build a new one. Either way I think I'm through naming cars. That certainly got a lot more media coverage than I was ready for, but that's just the way it is."
In addition to winning points races last May at Talladega and last July at Daytona, "Amelia" finished third in the 2015 Daytona 500 and second at Talladega in last fall's Chase race.
The car also carried Earnhardt to a victory in his Can-Am Duel qualifying race at Daytona both this year and last.
"We'll either fix it or build a new one to go to Talladega," the driver of the No. 88 Chevy said on his podcast. "I expect us to be strong when we go there."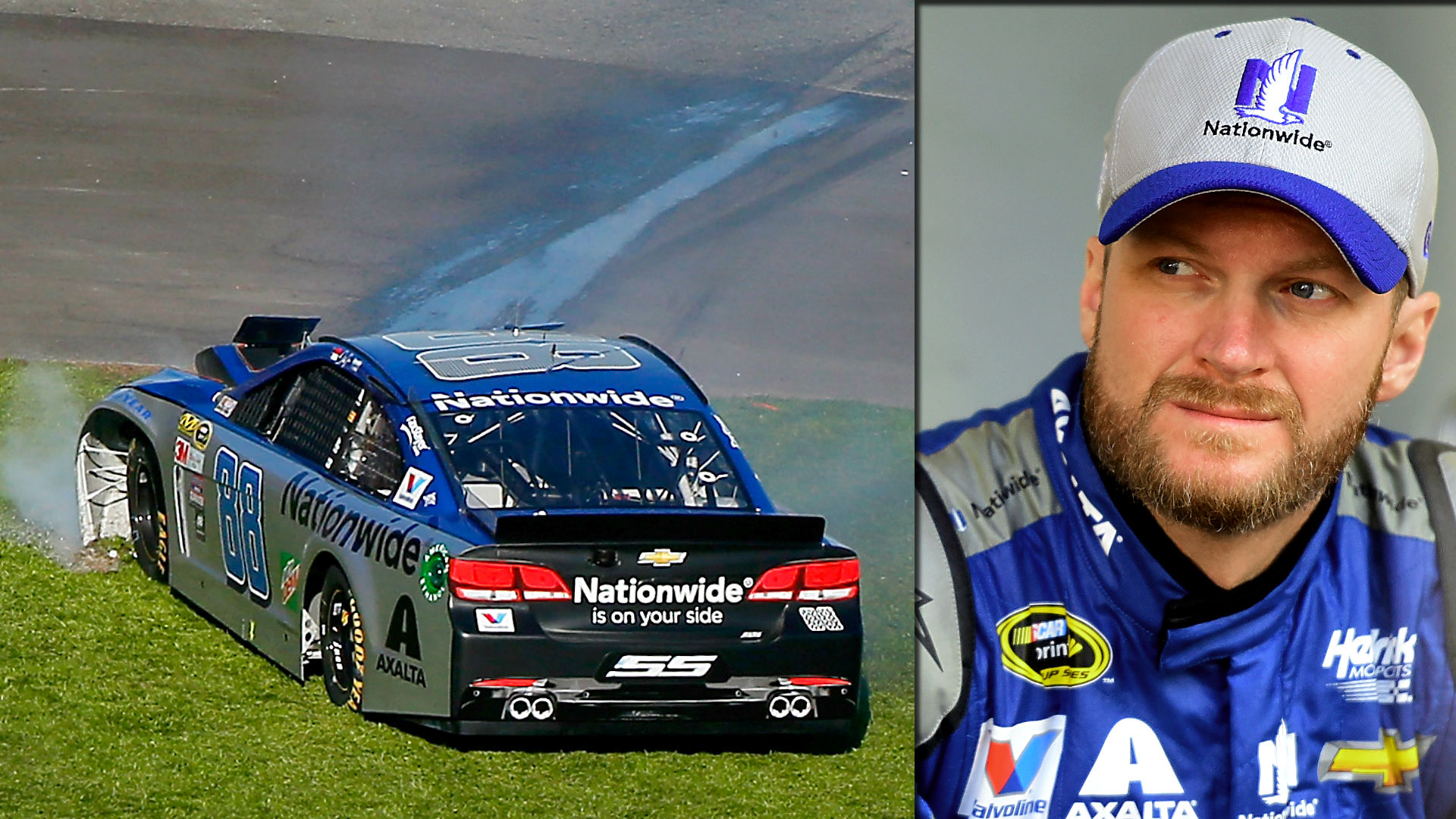 Future in question for Dale Jr.'s beloved Daytona 500 car, 'Amelia'
See less
See more
2
This is an older thread, you may not receive a response, and could be reviving an old thread. Please consider creating a new thread.