Discussion Starter
·
#1
·
I just repaired the bad links to the pics. This is my newest pick-up. An 07 Dave Blaney "Cat" Camry CFS Champions Series COT.
I am overall pretty satisfied. It is basically a Team Caliber Preferred Series car, w/a few (very few) minor upgrades.
Note the Franklin Mint style box and the roof antenna. Other than that, like I said, TC Preferred. The mold is pretty nice not too fat in the middle like I always thought the TC Monte Carlos were. JMO...It looks alot like the MA Casting but sleeker. Overall, "Pretty Sweet".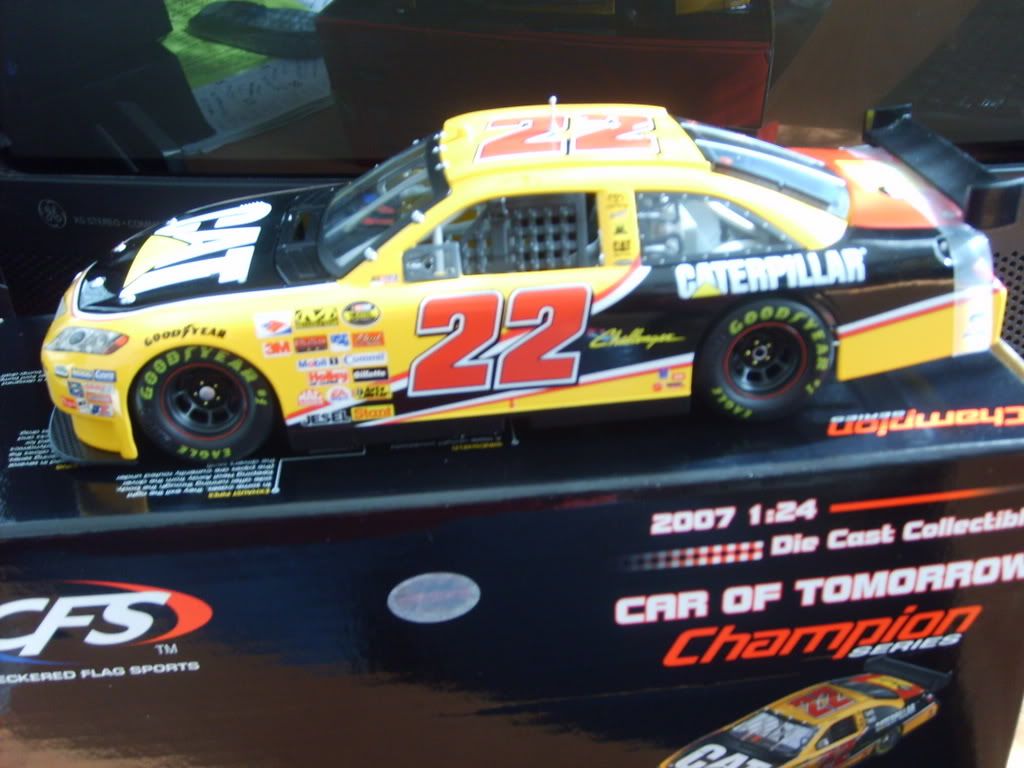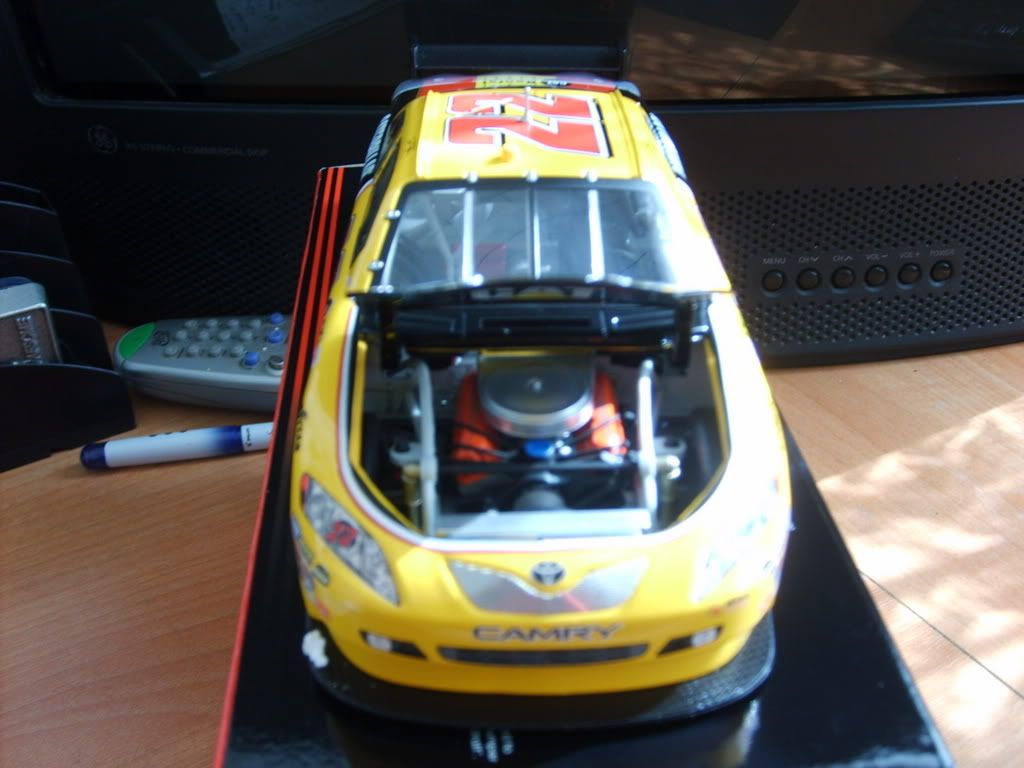 Oh, BTW, the car is attached to the styrofoam w/plastic blocks and screws, ala the 1/16 T/F dragsters and 1/16 sheetmetal cars, but no problem removing the car. Phillips head screwdriver, and a few turns and it comes right out. Also no problem replacing it. The screws track nice and straight and go right back in place w/no hassle at all. Also, no cotton baggie on the car, it is right up against the styrofoam. I will be putting a bag on mine as I get them, just to be sure they are protected when in the box.