Discussion Starter
·
#1
·
I picked this up from the Bay, pretty good deal if I say so myself.....$25.00 shipped. It's re-conditioned, but they did an awesome job! Now all I need is a Steelers 75th anniversary helmet to go w/my regular Steelers and Nebraska helmets...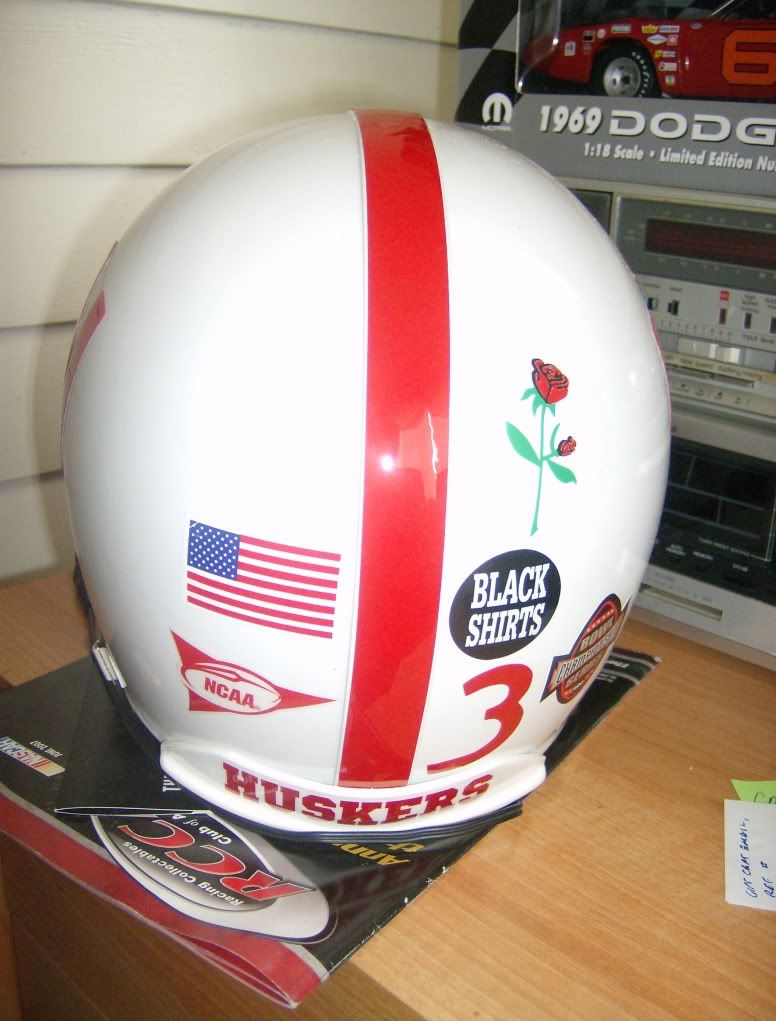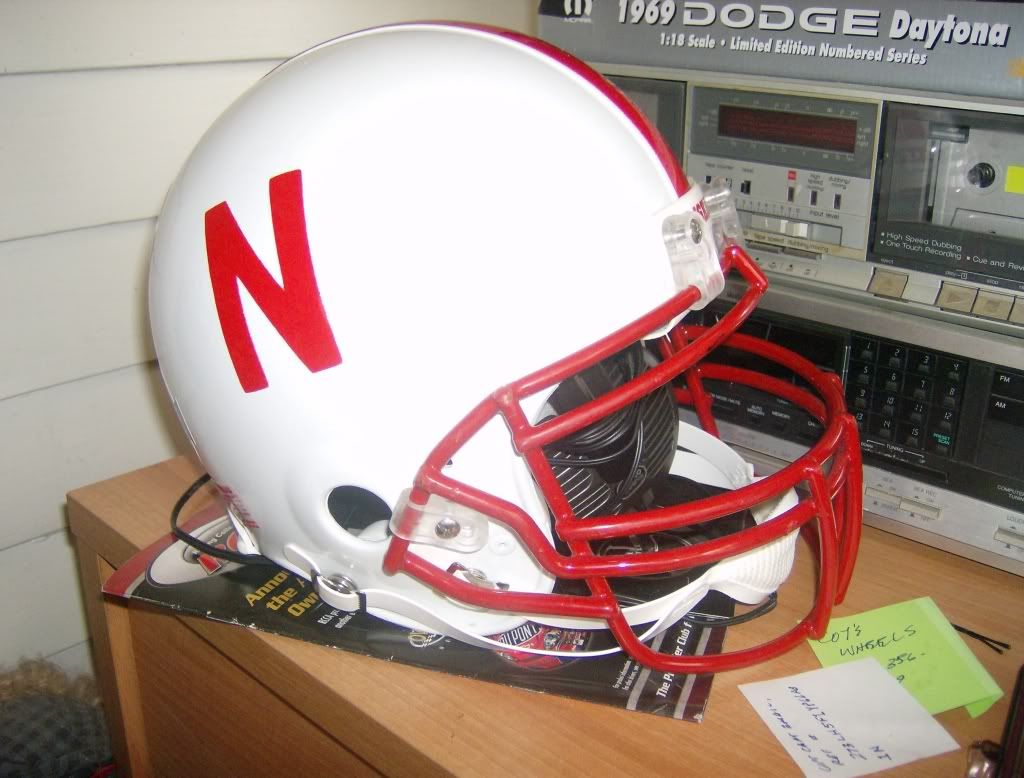 Anybody else collect helmets? I also collect racing helmets. If anybody has any college, Pro and Racing helmets that they wanna move, LMK!
BTW, the scratch or mark that you see on the center stripe on the pic of the rear of the helmet is a glitch in the pic. There is no mark on the real helmet.