Discussion Starter
·
#1
·
These are what's left of my Sprint Car Die-Cast Collection. I have decided, since I dug them out, that the bug has bitten me again, and R&R are making them again, I am gonna start collecting them again.
Here's a Brad Doty car, his first big sponsored ride and the one that led him to the WoO trail. I actually helped work on this car several times, as well as lettering it. It is not correct, but hey, they made the damn thing, right?
It's a GMP 1/18....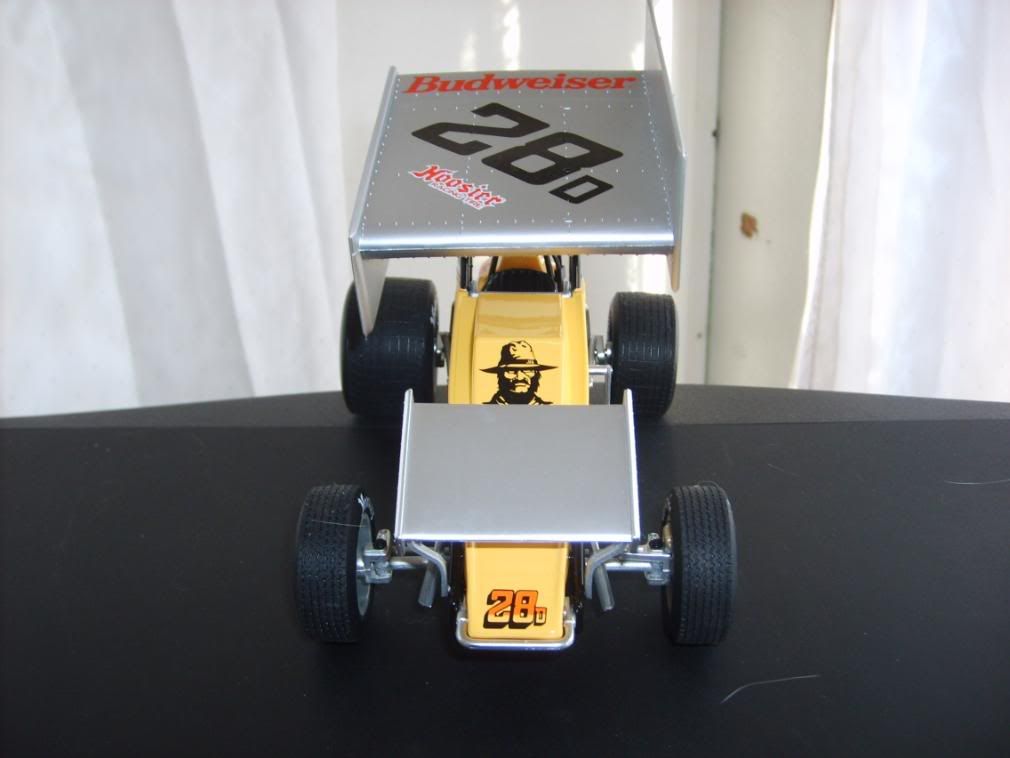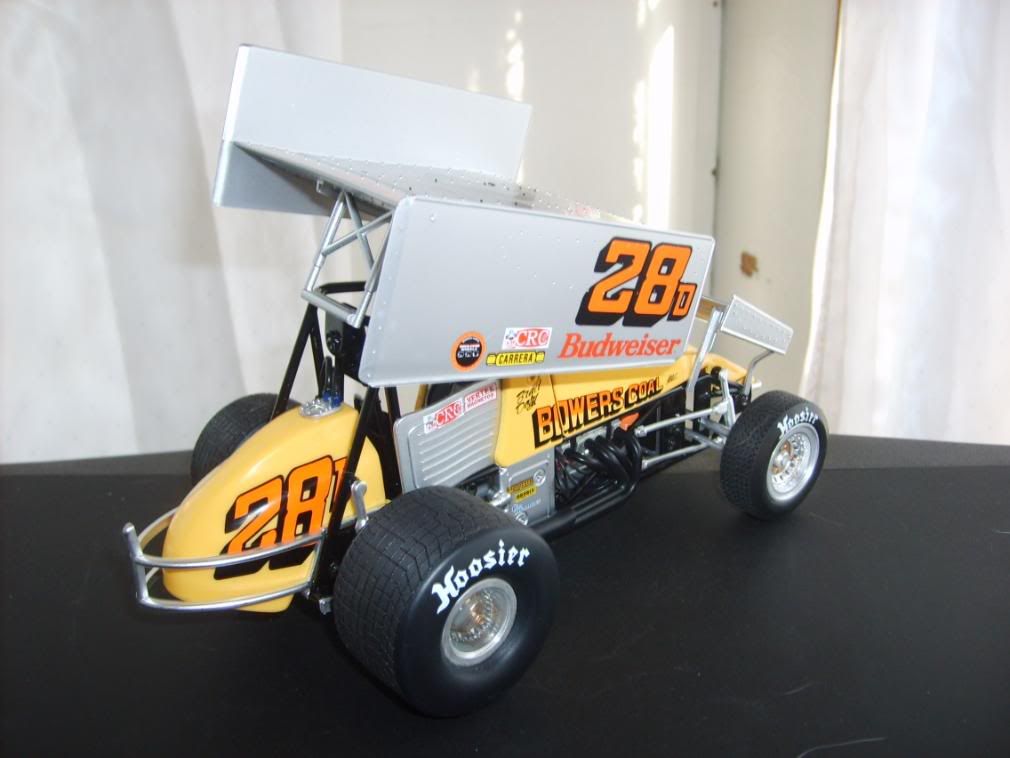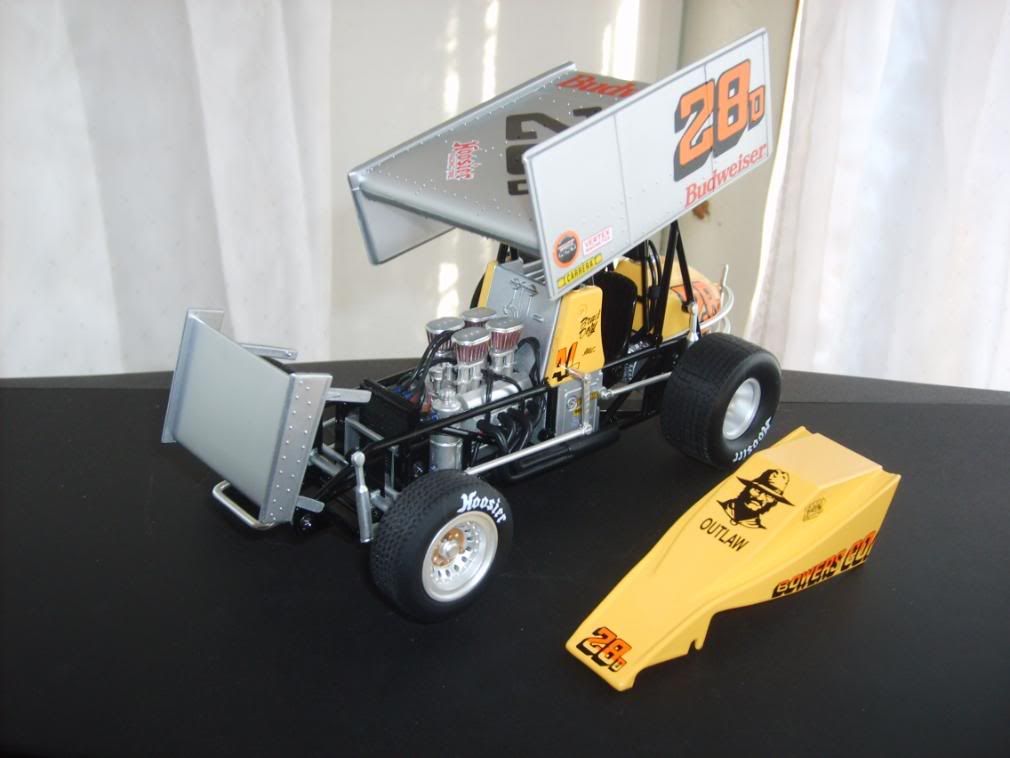 Next is another Brad Doty car, that he drove for famous car owner, engine builder and mechanic Gary Stanton. He also at one time was the premiere chassis builder in sprint car racing, and many famous drivers have driven for him in the past........It is a GMP 1/18.....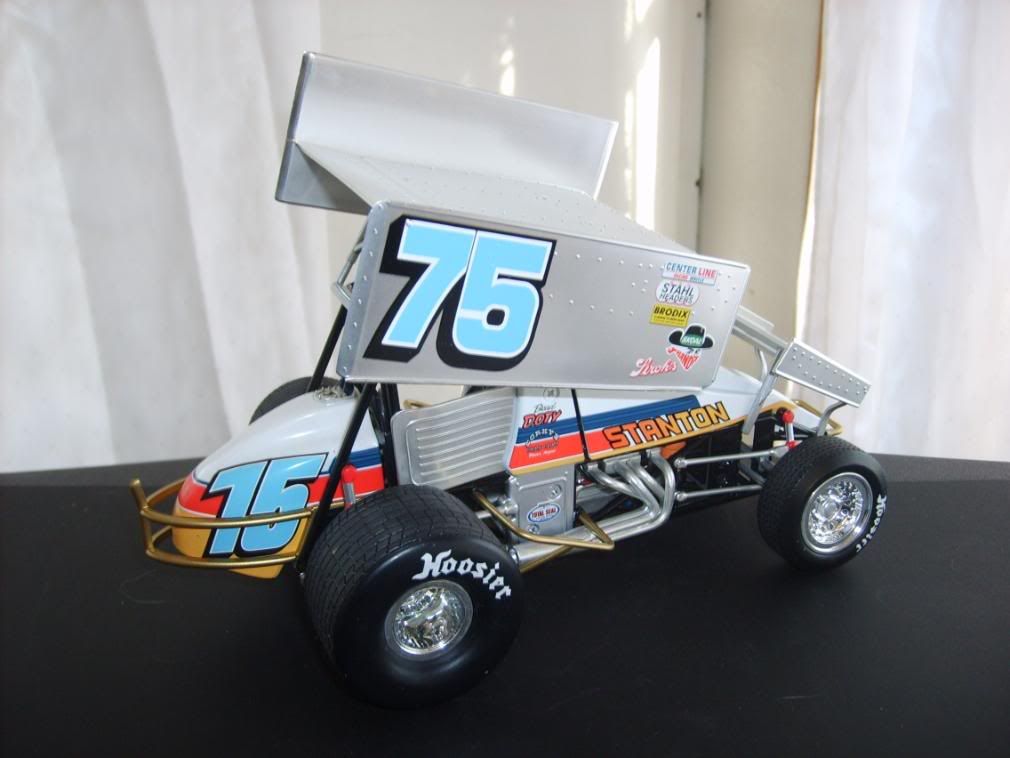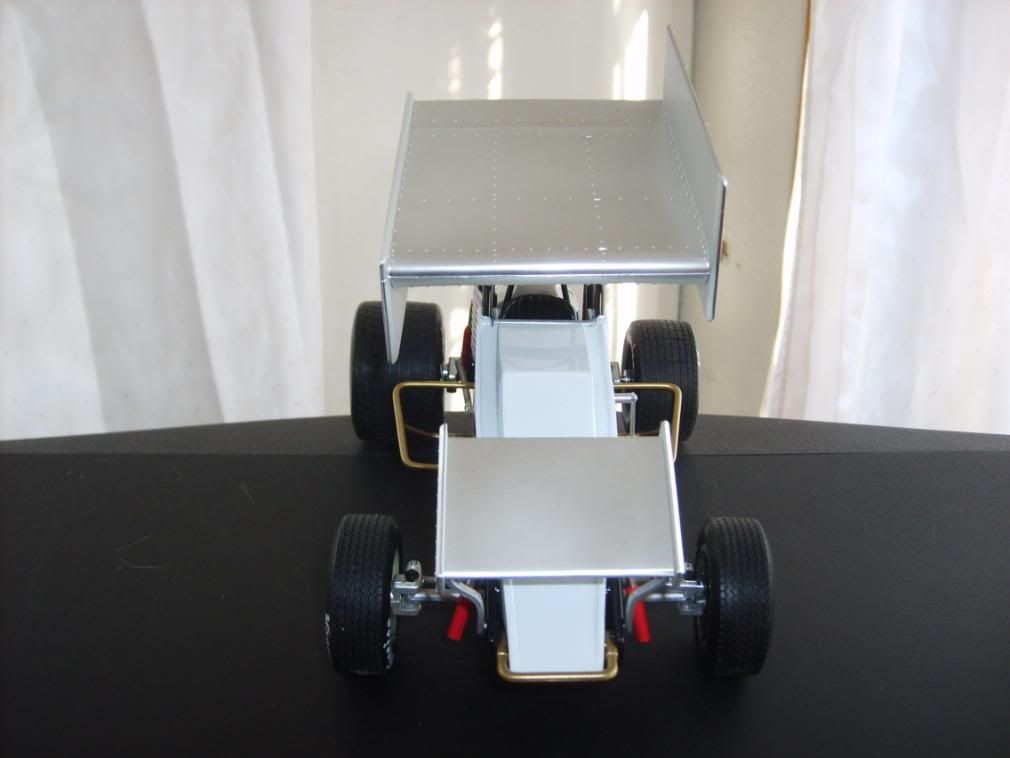 This is another Brad Doty car, (if you can't tell by now, he was my favorite along w/Dave) He was injured and paralyzed from the waist down in a sprint car accident at Eldora Speedway. He was running top five and got over a tire and flipped comming outta turn two. Another car got in the cage of his and as they say, the rest is history. I firmly believe he could have written his own ticket in any series he could have wanted to go to, but we will never know now. He does a good job behind the mike doing WoO TV, but he was BEST behind the wheel. This is the Coors Light car of Marks and Keppler. Probably his most famous ride....it is a GMP 1/18...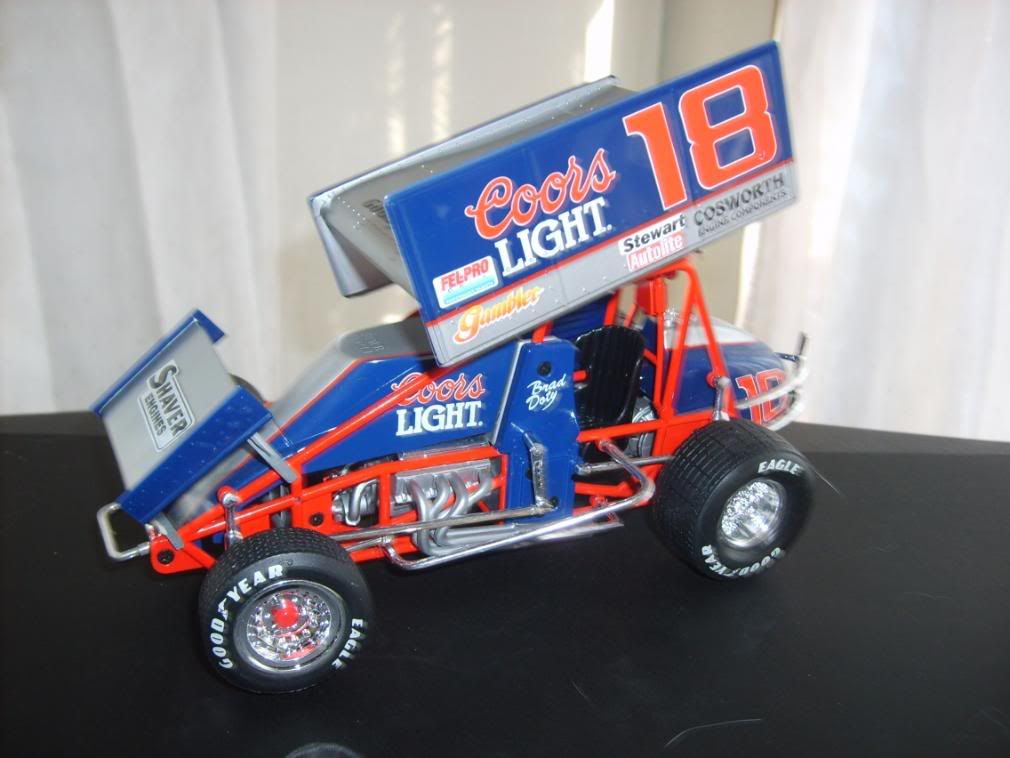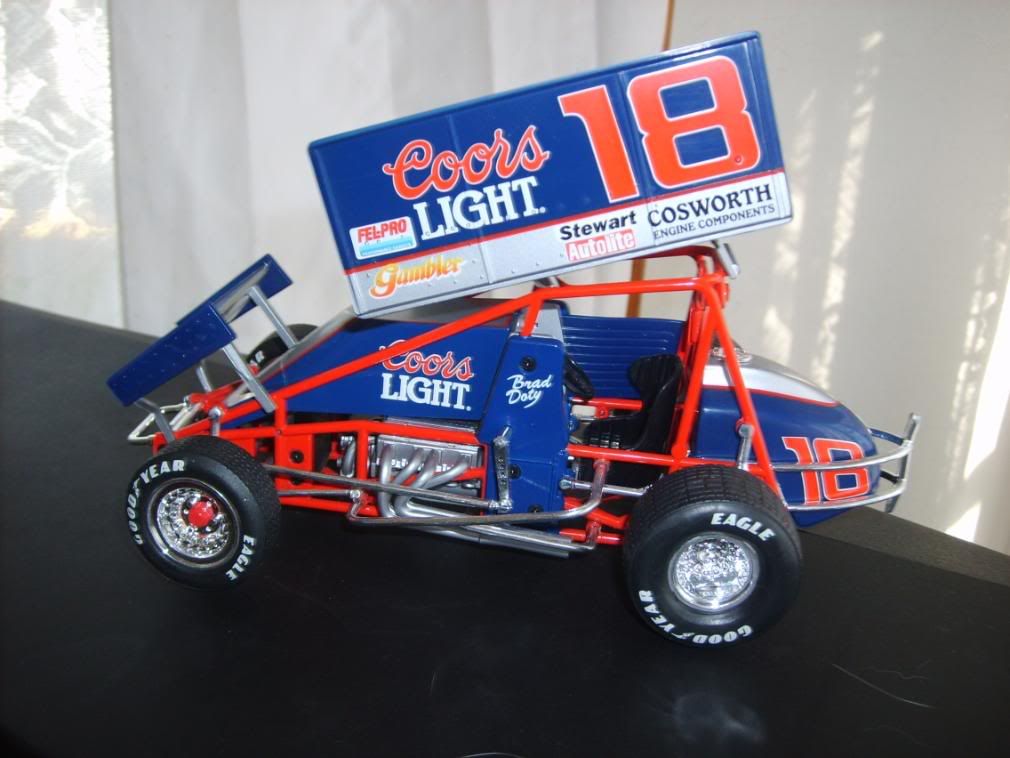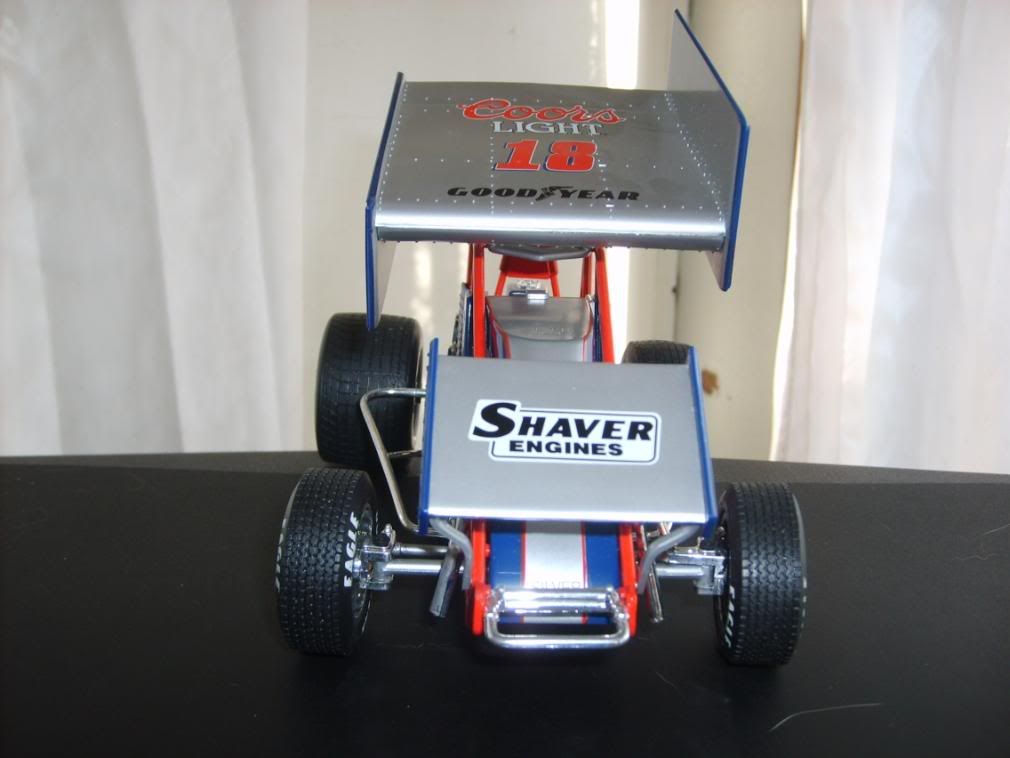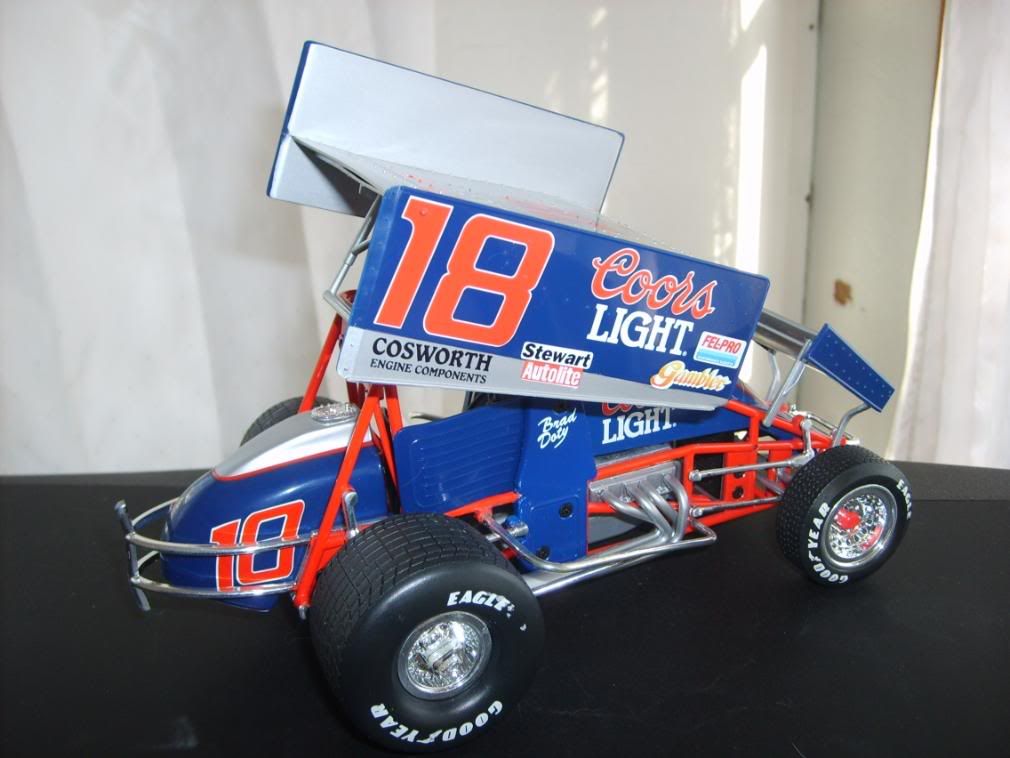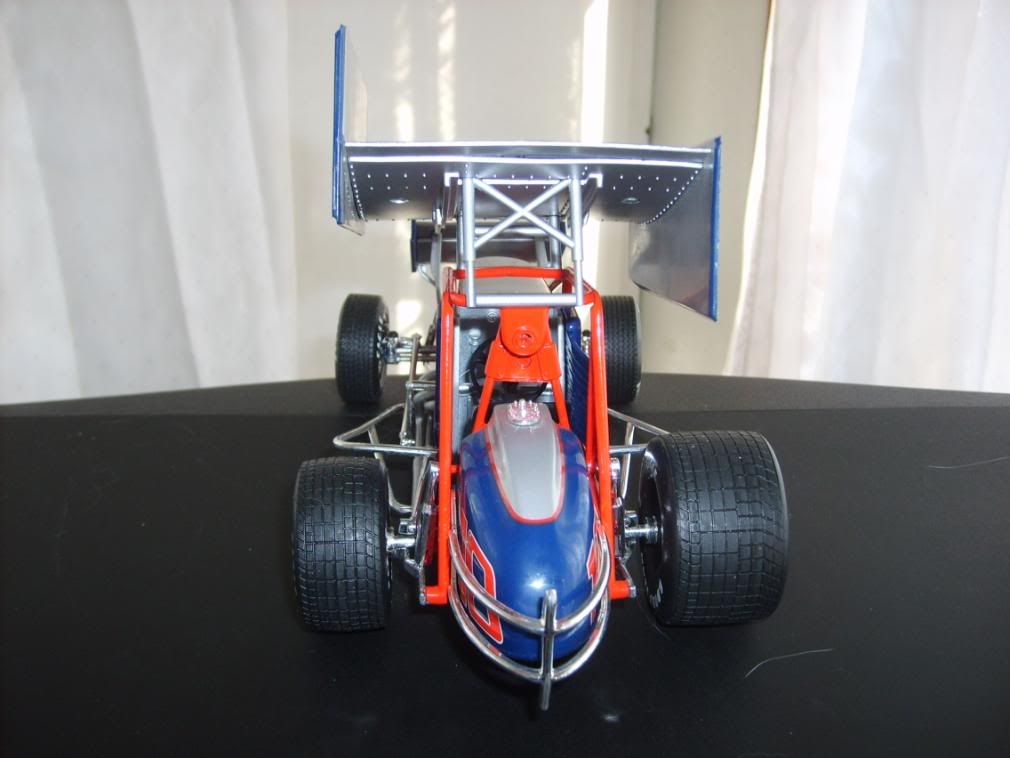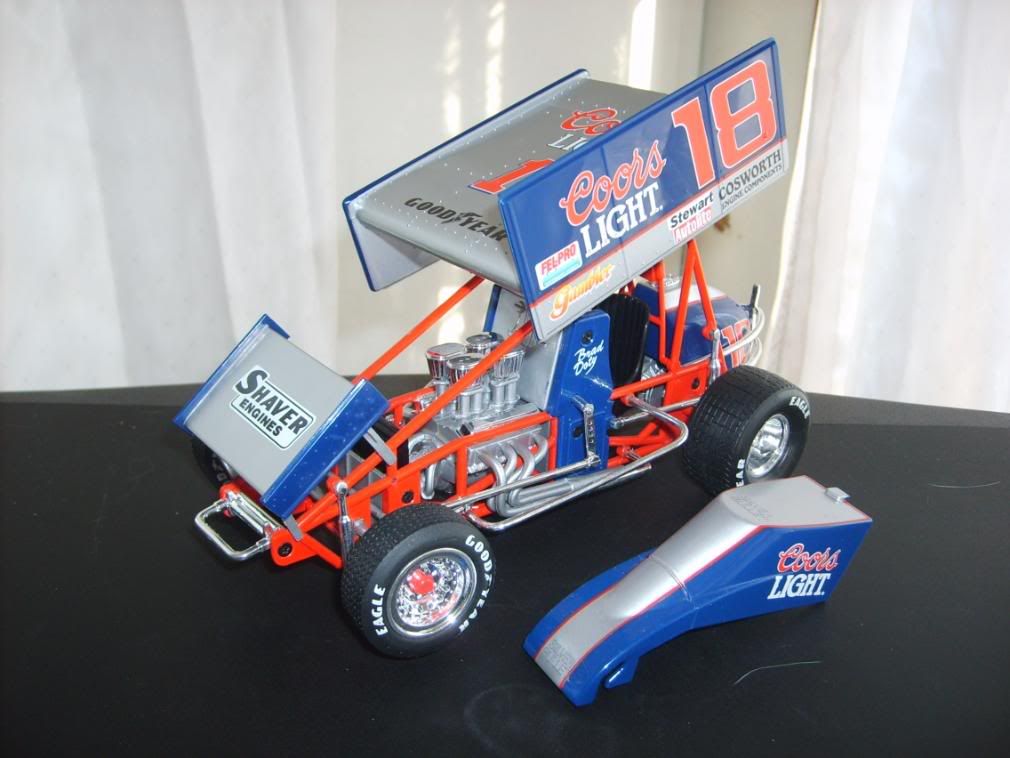 Next is a car that was driven by Michael Waltrip's current crew chief. Before he came to NASCAR, he was one of Eastern Pa.'s winningest drivers and has many victories at the world famous Williams Grove Speedway. This is the Shoff's Motosports car driven by Frankie Kerr....It is an Action 1/18......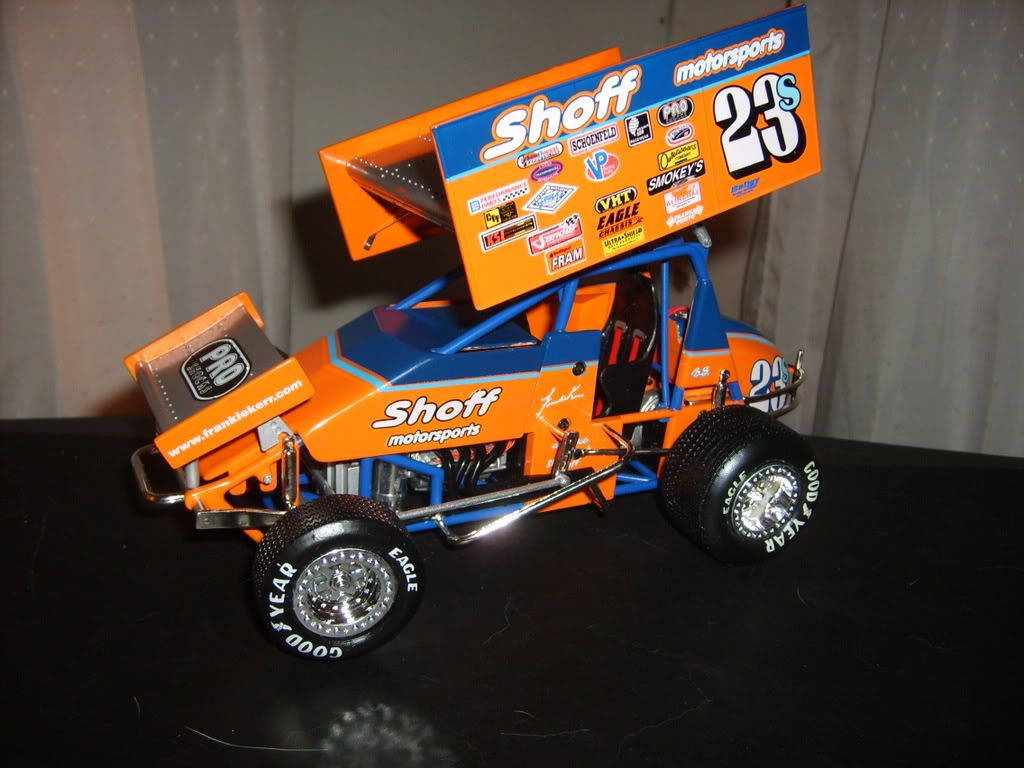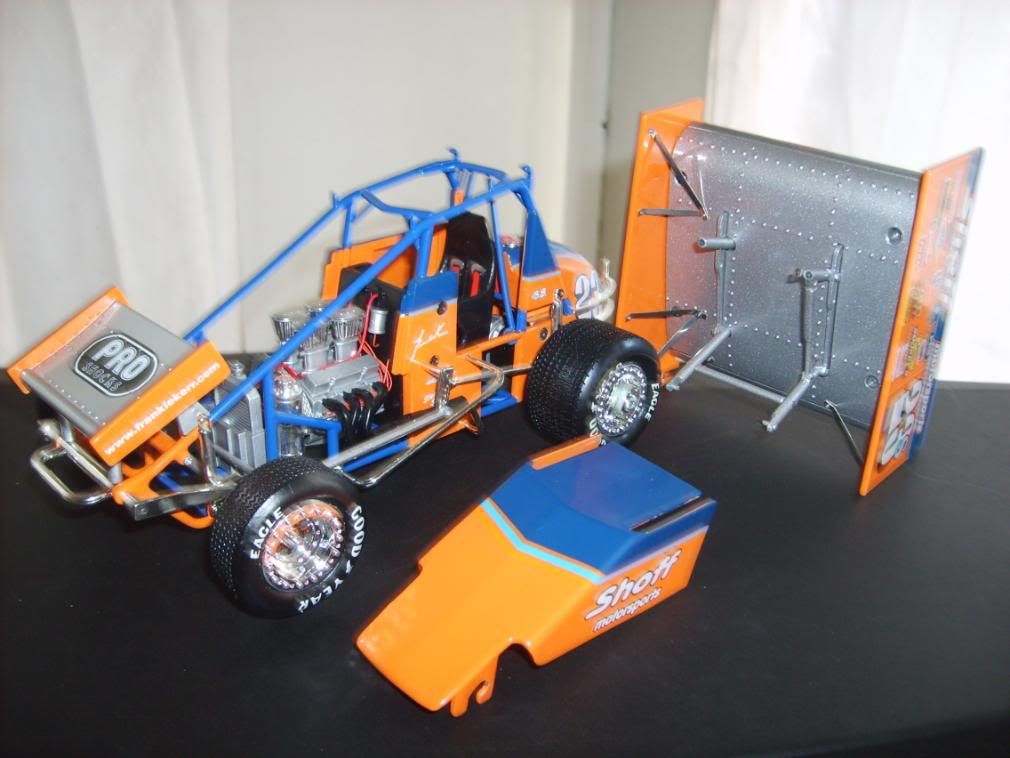 Next up, is the Famous Speedy Bill's Speedway Motors #4X, driven by sprint car legend, Jan Opperman. I spent a summer working for Jan as he raced around the Pa. area trying to make a comeback from a bad head injury that he incurred while racing sprinters, but sadly, that same summer, he flipped again, re-injuring his brain. It incapacitated him totally that time, and he has since passed away. He was a real shoe and will always be remembered as one of the all time greats....It is a GMP 1/18....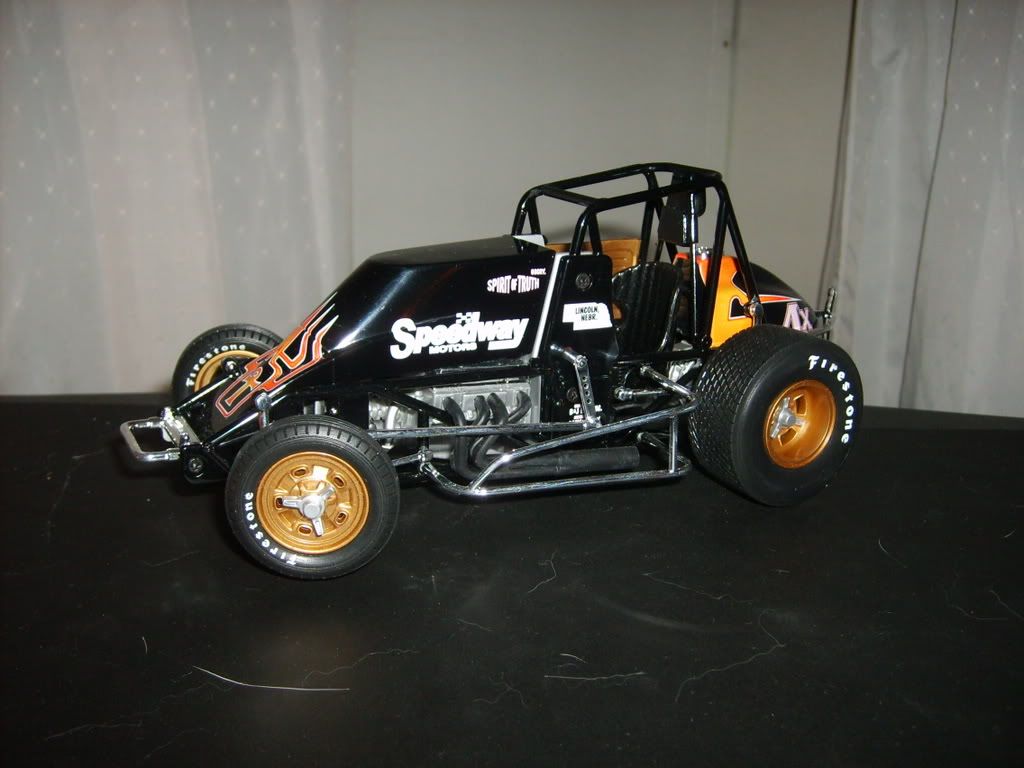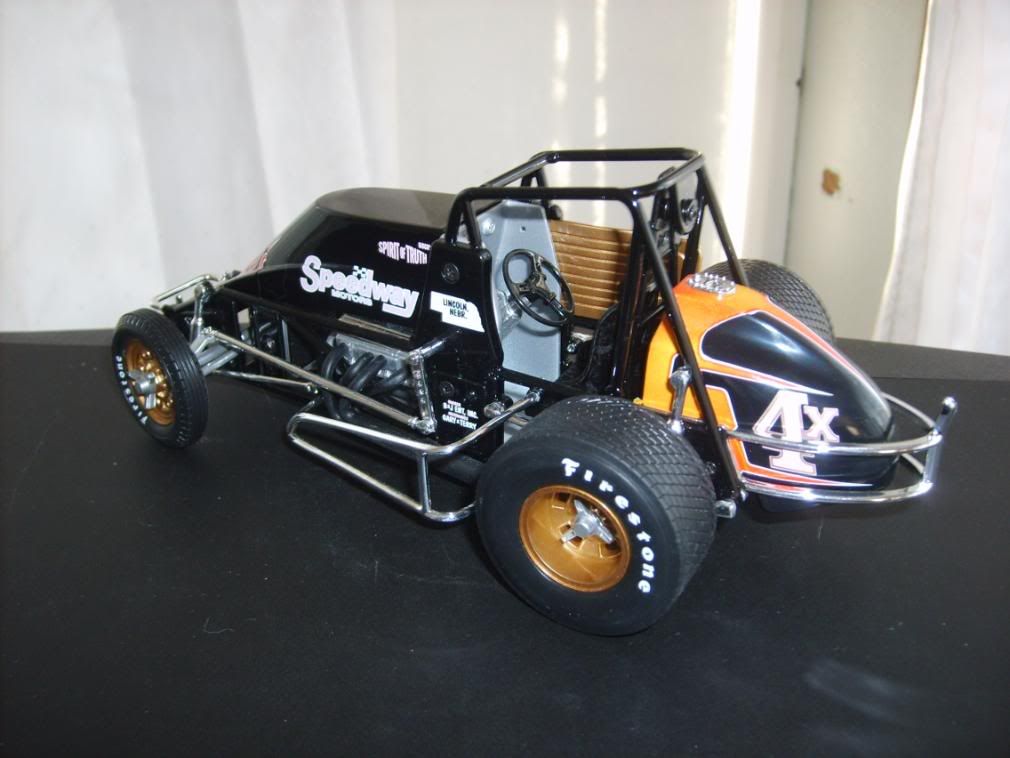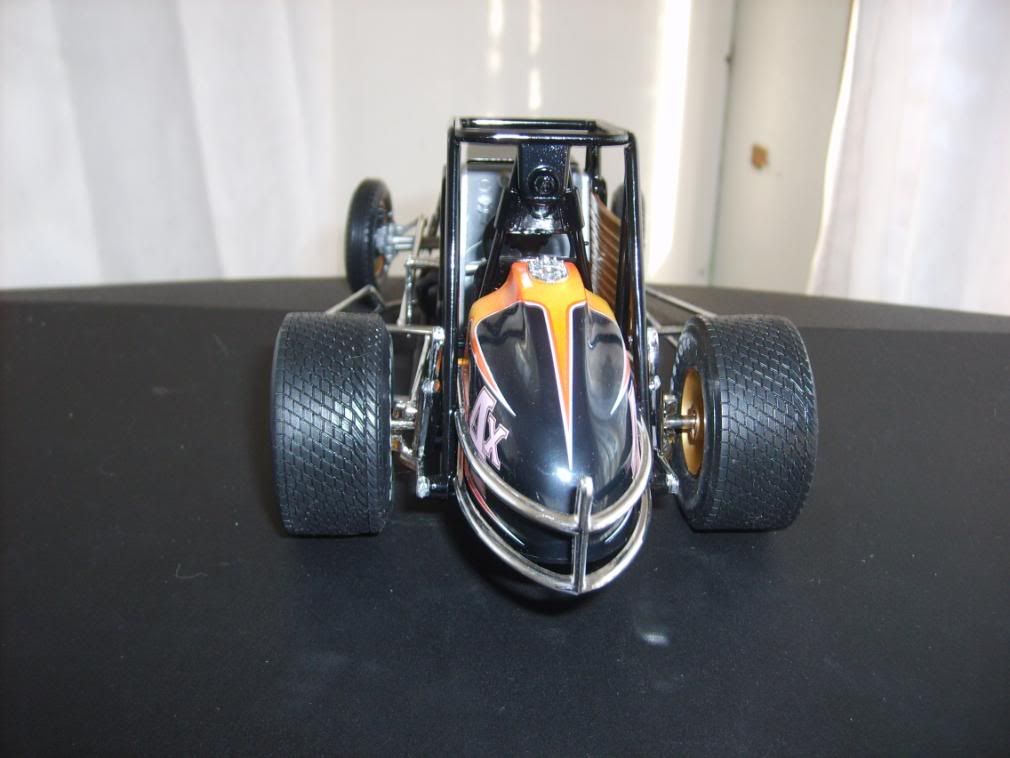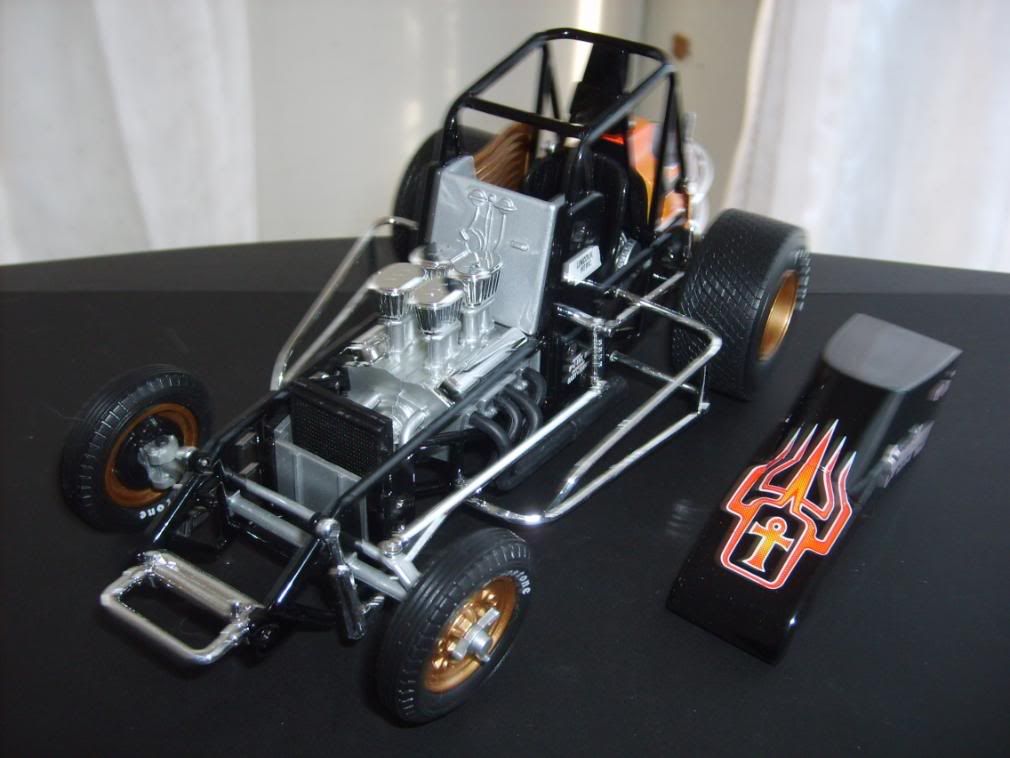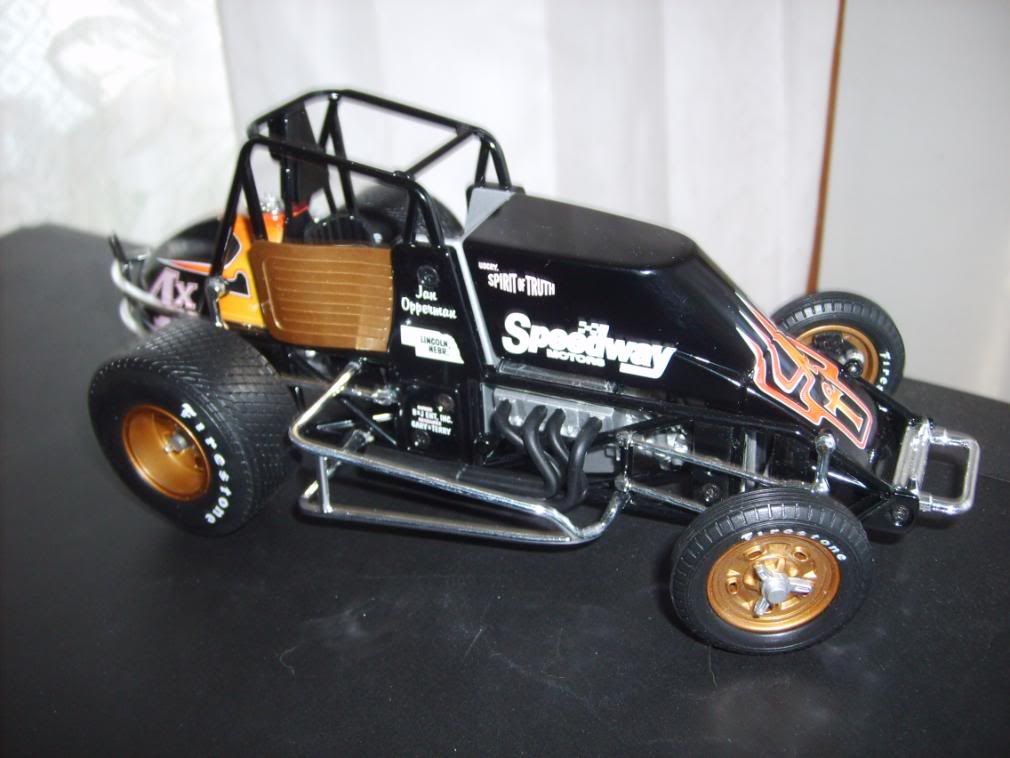 Last, at least for now, is, (you knew there had to be a Dave Blaney car, right? LOL!) the Vivarin sponsored Sprinter that Dave drove to his WoO Championship and several 2nd place points finishes. He also won the coveted Knoxville Nationals at the wheel of this car....it is a GMP 1/18......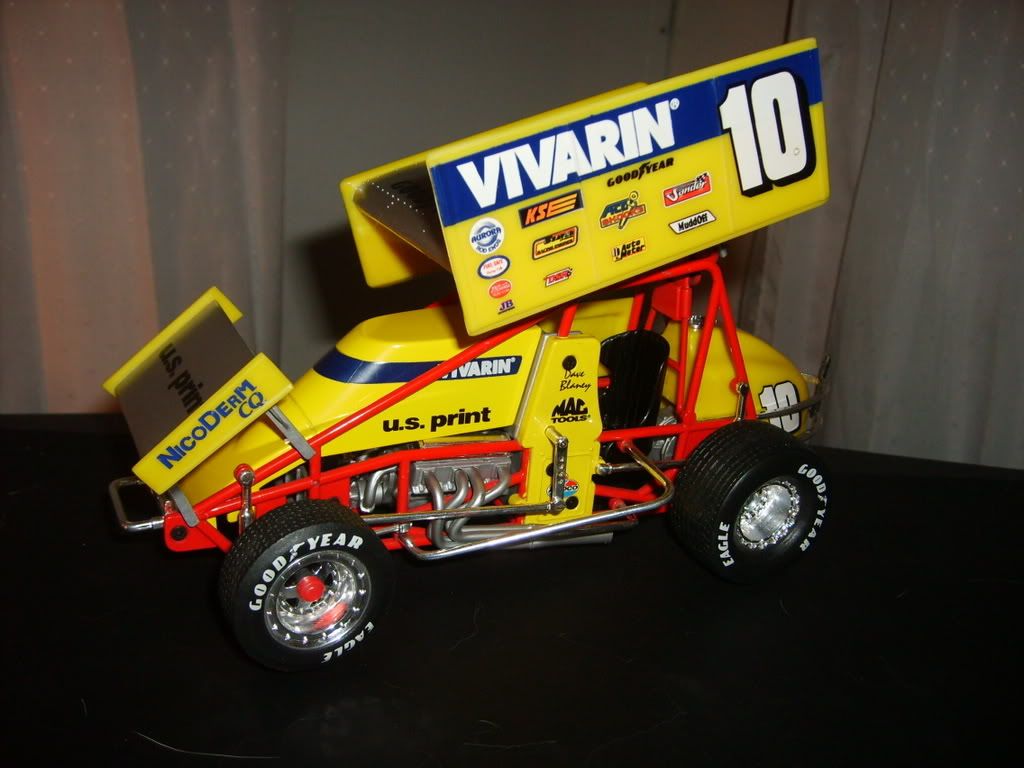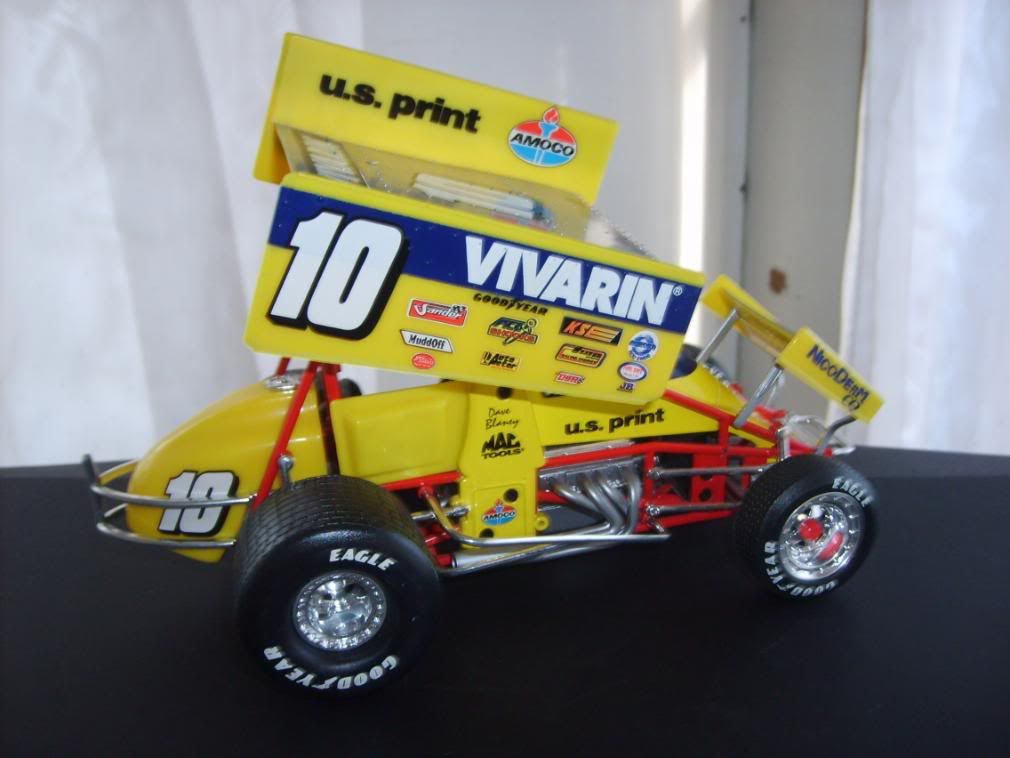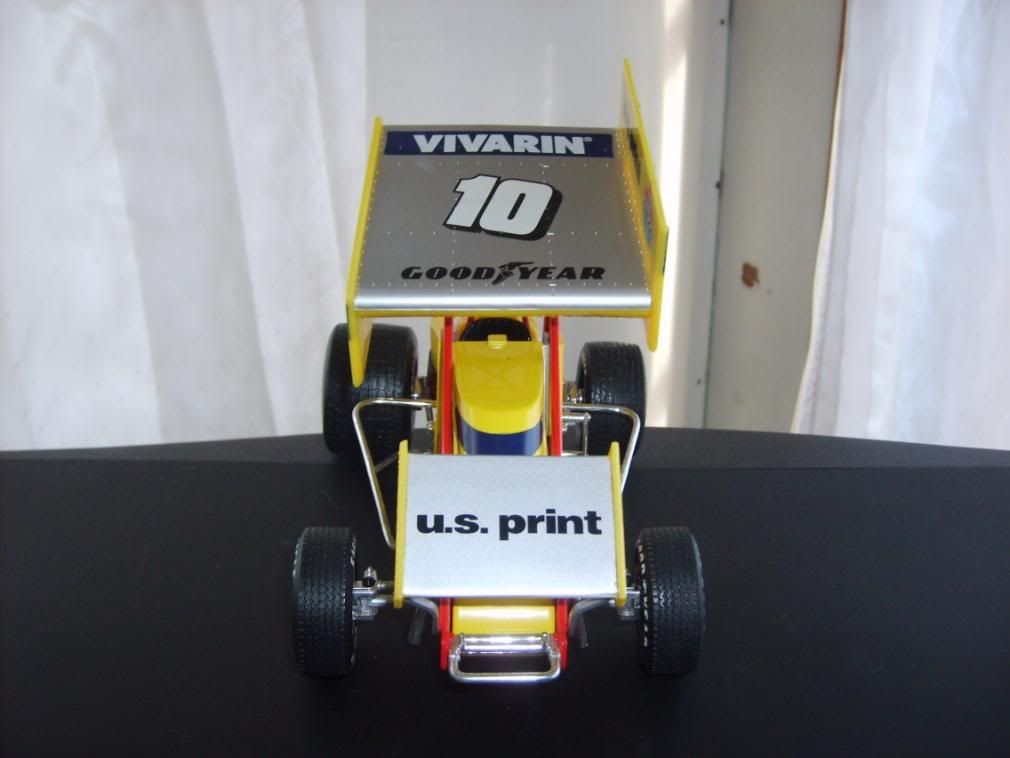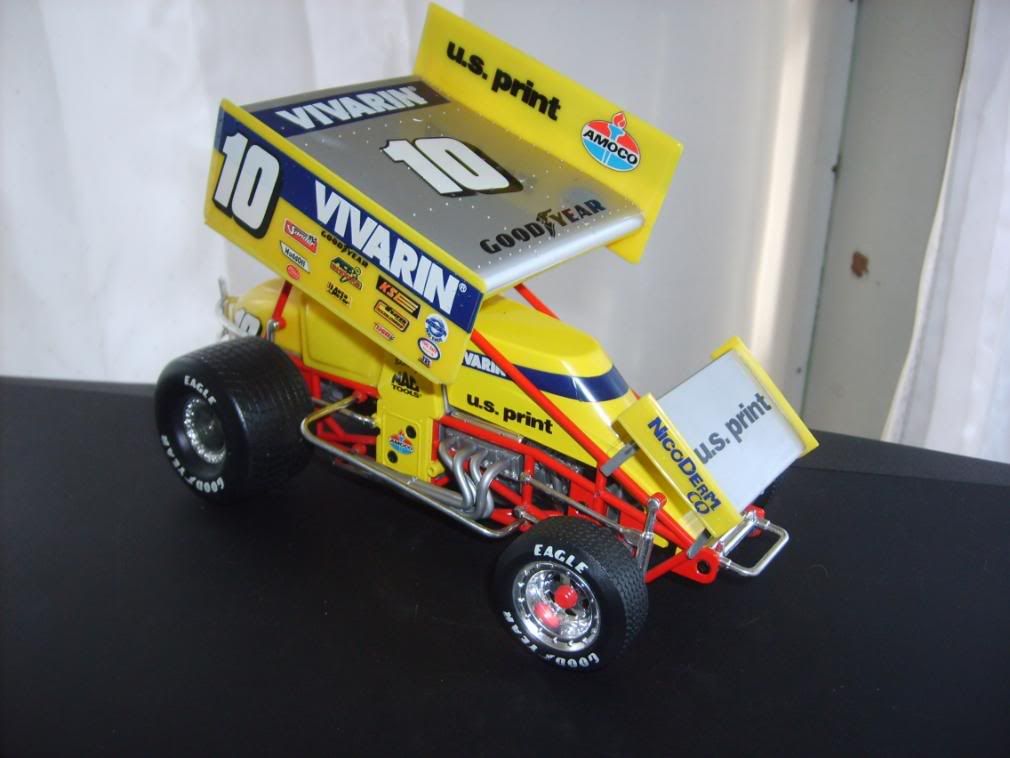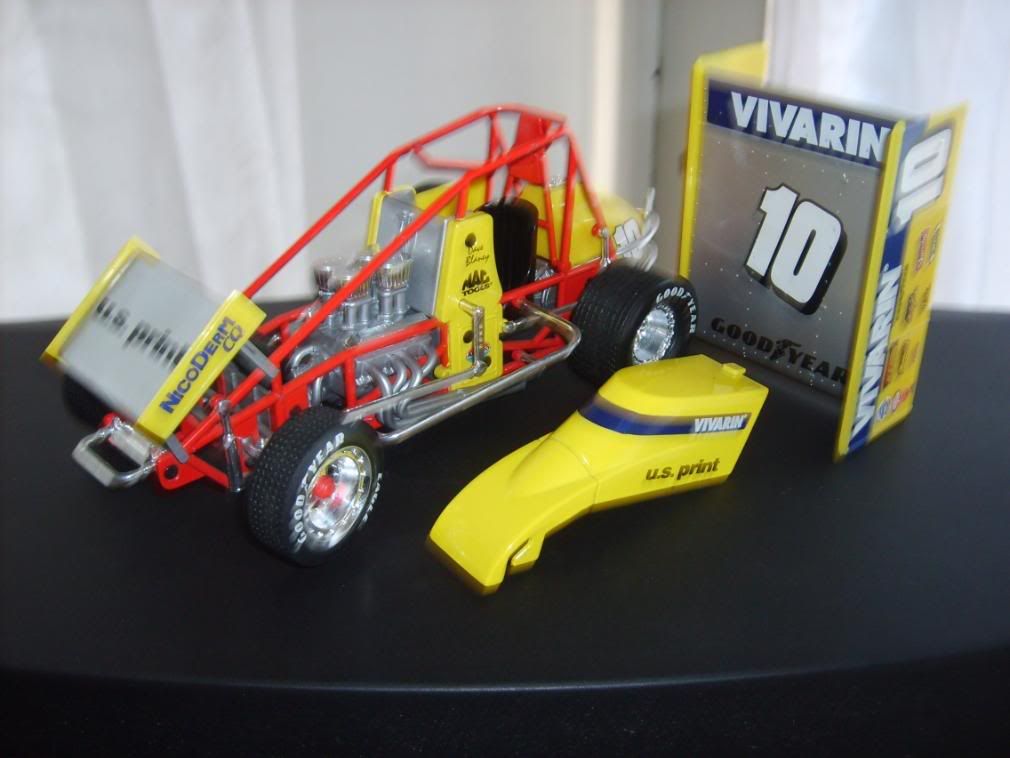 Thanks for looking and as always, comments are welcome!
Damn I love Sprint Cars!